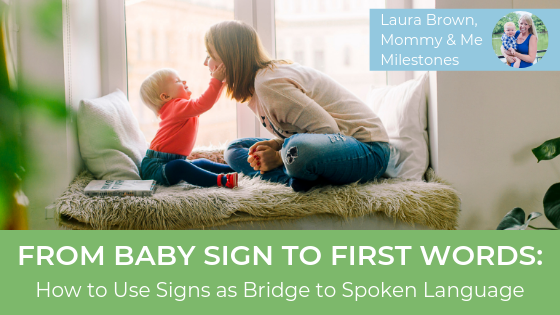 Have you heard this common misconception?… "If I teach my child to sign, they won't be motivated to talk."  This is front of mind for many parents who have one goal: to get their child talking. The logic is easy to follow; Why would a child work to acquire spoken words if they have an easier way to communicate using signs?  Unfortunately, this logic is flawed and this myth about baby sign is not true. Research shows that enhanced gestural input and co-speech gestures, to include baby sign, do not inhibit language development and can actually HELP TO FACILITATE  the development of spoken language (1, 2, 3).
Baby sign is a system of gestures and simplified signs that allows a child to communicate prior to developing spoken words.  Any child who has limited spoken language or functional communication skills can benefit from the introduction of baby sign. This includes children with developmental delays, as well as many typically developing children under the age of 2.  For a child that is pre-verbal, baby sign offers a way to communicate for a variety of purposes AND can also help to develop pre-linguistic skills to increase readiness for talking.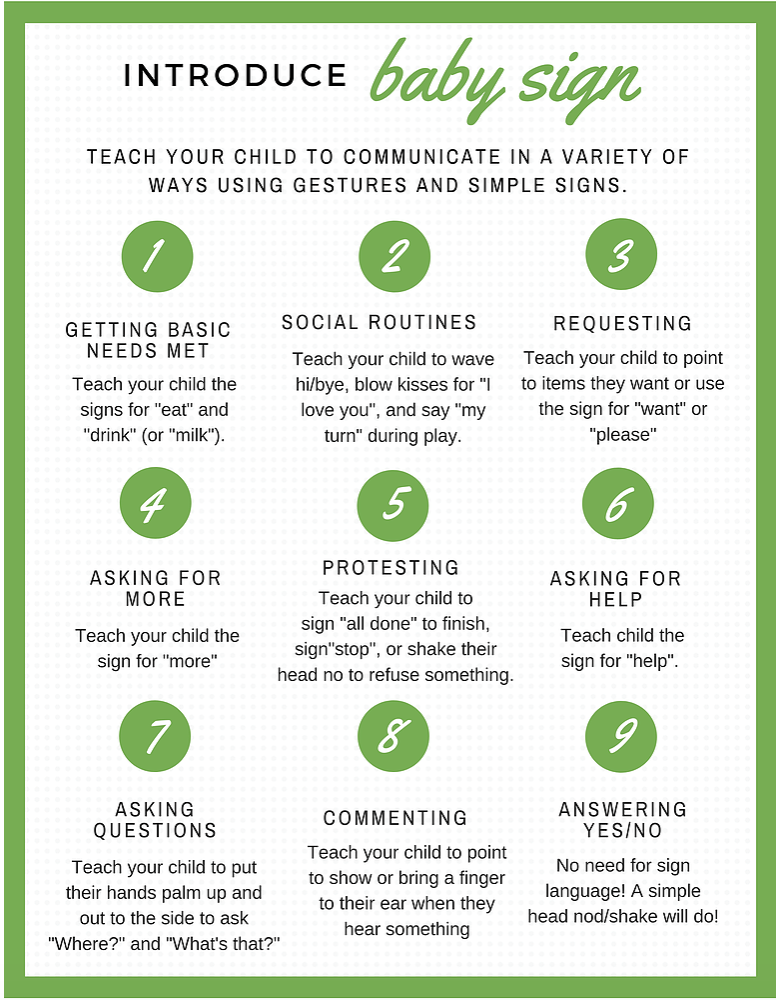 Pre-linguistic skills are foundational skills that must be mastered before a child is ready to talk.  These include, but are not limited to: (1) understanding words, (2) social reciprocity, (3) understanding symbols, (4) imitating, and (5) developing communicative intent.  Let's break this down some more:
Understanding words: Baby Sign pairs a gesture with the spoken word allowing for multimodal vocabulary teaching that can provide additional context about the meaning of words.

Social reciprocity is shared engagement with turn-taking.  Research shows that parents who use baby sign are more tuned in to their child's nonverbal attempts to communicate and are more likely to engage in early "conversations" by following their child's nonverbal communication cues (2).  

Understanding Symbols: Baby Sign expands on the natural development of early gestures. Baby signs are representational gestures that can help to facilitate the understanding that a symbol (baby sign) can represent an idea or request.  This is important for children to understand because spoken words are also symbols.
4.  Imitation Skills: Baby signs are easier for most children to imitate than spoken words.  This is because signing requires more gross motor movements of the arms, rather than the complex and rapidly sequenced fine motor movements required for speech.  Like all learning, developing the ability to say words, relies on imitation skills. Using baby sign allows a child to practice imitation for the purpose of communication, which is excellent preparation for learning to talk.  
5.  Communicative Intent refers to intentional actions or sounds that are meant to communicate a message. Baby Sign can help a child to develop communicative intent by teaching the power of communicating with signs.  Learning 'I can do something in order to make something happen' is the first important step in developing intentional communication skills. You can also look for less refined attempts to communicate (whining, pulling, reaching) and encourage a child to use a sign to communicate instead.  In this way, baby sign can help a child communicate for a variety of purposes including requesting, protesting, asking questions, commenting, asking for help, and more!
When selecting baby signs, choose signs that allow your child to communicate for a variety of purposes.  Always pair the sign with the spoken word and model the signs often (many times every day) for your child.  The signs must be modeled frequently before a child will start to imitate the signs. A child must be able to imitate signs before they will use the signs spontaneously. Use signs in daily routines to help create context around the signs you use, making them more meaningful for your child. Using daily routines also allows for frequent and consistent practice, which will accelerate your child's ability to independently use signs to communicate. 
If you are interested in introducing baby sign with your child, you can get started with my free resources (link below) including "My First Five Signs", "Using Baby Sign to Increase Functional Communication", and "Using Baby Sign in Daily Routines".
To learn more, check out my book, The Practical Baby Sign Handbook, which features over 50 baby signs with supporting pictures, videos, and the exact steps for how to introduce sign with your child. 
Happy Signing! 
Laura Brown, M.A., CCC-SLP is a pediatric speech-language pathologist and private practice owner in Marietta, GA.  She specializes in early intervention, teaching communication skills to children under 5. Laura is the founder of Mommy & Me Milestones, a website created for parents and therapists to support the development of early communication skills.  Mommy & Me Milestones hosts a video milestones series, communication milestone checklists, information on how to introduce baby sign, and various other free resources for parents and therapists to promote language development in young children.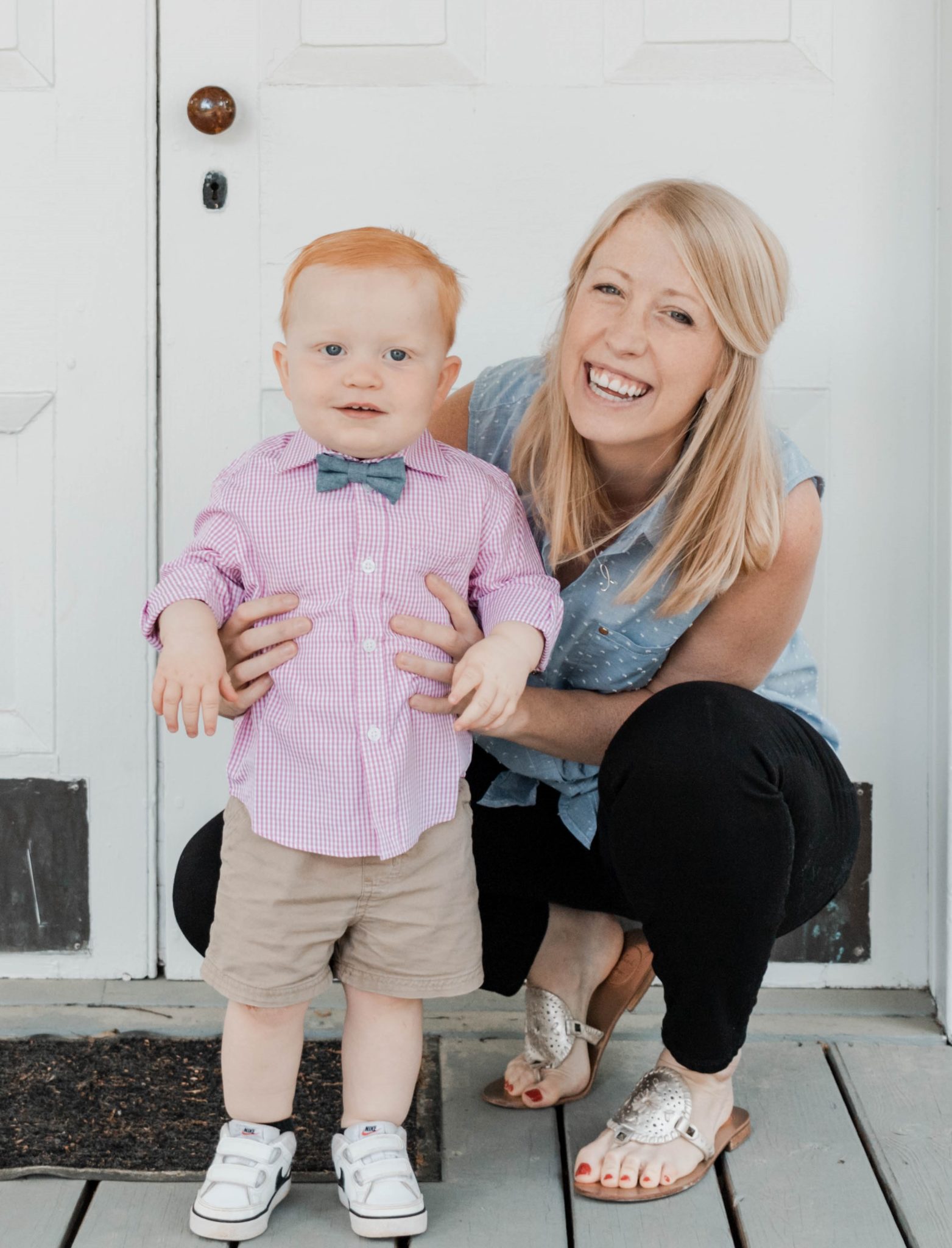 Sources:
GOODWYN, SUSAN W., ACREDOLO, LINDA P. AND BROWN, CATHERINE A. (2000).  IMPACT OF SYMBOLIC GESTURING ON EARLY LANGUAGE DEVELOPMENT, JOURNAL OF NONVERBAL BEHAVIOR, 24, 81-103. 

KIRK, E., HOWLETT, N., PINE, K. J., & FLETCHER, B. C. (2012). TO SIGN OR NOT TO SIGN? THE IMPACT OF ENCOURAGING INFANTS TO GESTURE ON INFANT LANGUAGE AND MATERNAL MIND-MINDEDNESS. CHILD DEVELOPMENT, 84(2), 574-590.

SINGLETON, NINA CAPONE. (2015).  CO-SPEECH GESTURE INPUT AS A SUPPORT FOR LANGUAGE LEARNING IN CHILDREN WITH AND WITHOUT EARLY LANGUAGE DELAY.  PERSPECTIVES ON LANGUAGE LEARNING AND EDUCATION 2015-03-01 22(2): 61-71.
Start Playing With Purpose
Learn how to purposefully and intentionally interact with your child during play and help them increase opportunities for speech and language development with our Playing with Purpose book!