Emily Cohen, M.A., CCC-SLP is the founder of the Tandem Speech Therapy, a pediatric speech therapy practice serving the south and central Austin areas. Here's what speech therapy means in her own words
I believe that being a confident communicator is a powerful tool. It allows children to live and speak their truth, stand up for themselves, and to form bonds and connections with the world around them.

I seek to provide parents with a tool belt of simple strategies to use during everyday life and to empower parents and their children to connect and communicate better and to face the world with greater confidence!

Effective communication begins with connection. It started the moment you first made eye contact with your child.  I hope to help parents to recognize the everyday opportunities with their children and to give them the confidence to use their intuition and to build a relationship that is the foundation for being a confident communicator.
Her Journey
Emily moved from Michigan to Austin, Texas in late 2009 with her dog, Bentley. She received her Bachelor's degree in Special Education from Indiana University-Bloomington. She then went on to earn her Master's degree in Speech-Language Pathology from Eastern Michigan University.  Emily spent three years working in special education classrooms and the last 8+ years working in a variety of pediatric therapy settings with children birth to 18 years. She is now the owner of Tandem Speech Therapy. Emily provides play-based and family centered pediatric speech therapy for toddlers and preschoolers, as well as services for school-aged children.
Emily is Hanen certified in their 'It Takes Two to Talk' program. This program's focus is on caregiver education and methods to encourage speech and language skills. It is the foundation for the services Emily provides.
In her spare time, Emily likes to explore Austin's culinary scene or cook with her husband, Isaac. She enjoys taking their dog for walks at Zilker Park and doing yoga/Pilates or running.
About The Hanen Centre 
The Hanen Centre's family-focused programs for parents are led by certified speech-language pathologists (SLPs). They have all received specialized training at a Hanen Workshop. With activities and group discussions, small groups of parents learn to create and take advantage of everyday opportunities to improve their child's communication skills. All Hanen Programs® use a combination of group training sessions and individual consultations with the SLP. This provides a comprehensive and personalized learning experience for each family participating in the program. For parents whose children have communication difficulty, Hanen's specialized programs can provide the tools they need for helping their child reach his or her fullest communication potential.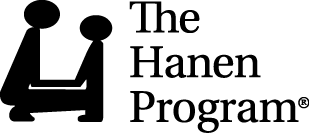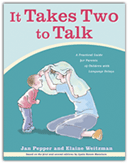 It Takes Two to Talk
is a program is specifically designed for parents of children with language delays. It is a foundation of the skills and methodologies in the services Emily provides. The instruction and guidance to caregivers are provided in small, group setting classes or during therapy sessions. In the small group class, you'll learn how you can build your child's language skills naturally, during everyday routines and activities. Inquiry about the availability of classes by
contacting us
 today.  Again, these techniques are also use during individual therapy sessions.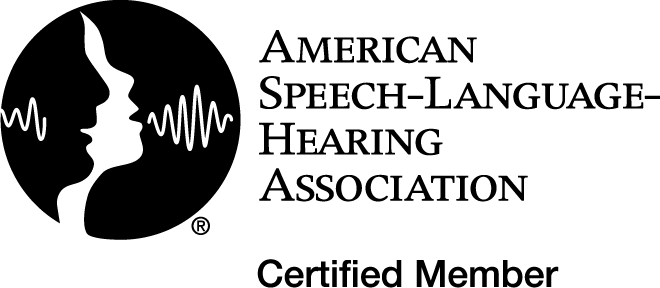 Emily Cohen, MA, CCC-SLP is licensed by the American Speech-Language-Hearing Association and the Texas Department of Licensing and Regulation.