Emily Cohen, M.A., CCC-SLP is the founder of Tandem Speech Therapy, a pediatric speech therapy practice in south Austin and the creator of the Playing With Purpose framework.
As Helen Hayes famously said, "The expert at anything was once a beginner." Before Tandem Speech Therapy's Emily Cohen opened her own practice in 2017, she worked for more than ten years in pediatric clinics in Michigan and Austin. It was Emily's cousin (an occupational therapist by trade) who first inspired her to become a speech-language pathologist.

While an undergraduate at Indiana University—Bloomington, Emily studied special education. Upon graduating, she worked in the public schools for a few years before returning for a Master's Degree in Speech-Language Pathology. Although Emily enjoyed teaching, her favorite part of her job was forming meaningful relationships with kids and their families. She knew she could help even more families as a speech-language pathologist.  Her previous work with kids with special needs continues to inform her pediatric speech therapy practice.

When she's not working, Emily loves to travel, cook and eat, and stroll through Zilker Park with her husband and their dog.
Her Journey
Recognizing the need for an Austin service provider who catered specifically to families navigating speech and language disorders—and one that could offer an individualized, person-centered approach—Emily founded Tandem Speech Therapy in 2017. Since then, she's helped dozens of Texas families (and reached thousands more through her weekly blog and book) set up their children for long-term success.
Collaboration with families, primary caregivers, and other specialists is at the heart of Emily's mission; as the name suggests, Tandem is all about working together.  From her commitment to providing accessible care to tailoring that care on a family-by-family basis, Emily puts the 'personal' back in interpersonal communication.
Emily is Hanen Centre certified in their 'It Takes Two to Talk' program. This program's focus is on caregiver education and methods to encourage speech and language skills. It is the foundation for the services Emily provides and serves as the inspiration for the Playing With Purpose blog series and Playing With Purpose book which was released in October 2018.
About The Hanen Centre 
The Hanen Centre is a Canadian non-profit organization dedicated to promoting the best possible language, social, and literacy skills in young children. Tandem's speech-language pathologist Emily Cohen completed her Hanen Centre training in 2014 as a way to further her education and expand the skills she is in turn able to teach to parents of children with speech disorders.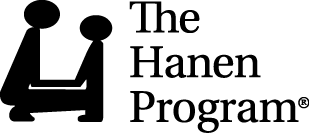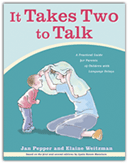 The Centre's
signature program It Takes Two to Talk
 focuses on intervention strategies that families can use with young kids delayed in their speech development. "The idea," says Emily, "is that as a speech therapist, I might get an hour or two a week with a child. But there are hundreds of other hours in the child's week—and there are so many things a parent or caregiver can do at home to bolster therapy's effectiveness."
Because kids experience the most language growth in environments in which they feel comfortable (like home), part of Emily's job is to integrate the "It Takes Two to Talk" philosophy into her young clients' home lives via private therapy sessions and coaching.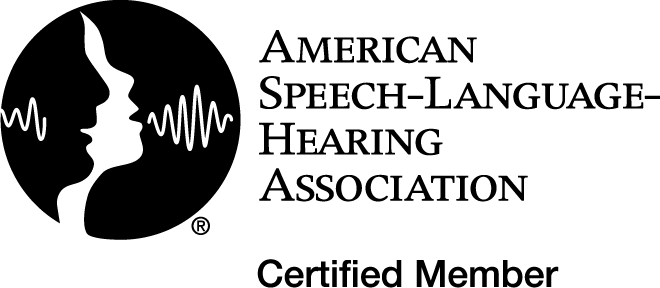 Emily Cohen, MA, CCC-SLP is licensed by the American Speech-Language-Hearing Association and the Texas Department of Licensing and Regulation.

Start Playing With Purpose
Learn how to purposefully and intentionally interact with your child during play and help them increase opportunities for speech and language development with our Playing with Purpose book!