Our Blog
The Inside Scoop on Speech Therapy & Language Development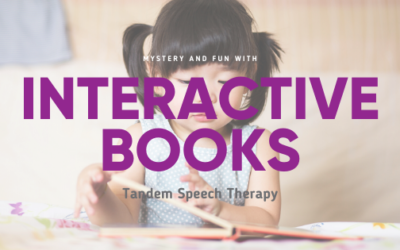 Interactive books are not only good for language but they add a multisensory element that we know is beneficial for brain development. I am happy to share some new and favorite interactive books to read with your babies, preschoolers, and more. Maybe you'll even enjoy the mystery yourself.
read more
Start Playing With Purpose
Learn how to purposefully and intentionally interact with your child during play and help them increase opportunities for speech and language development with our Playing with Purpose book!