Our Blog
The Inside Scoop on Speech Therapy & Language Development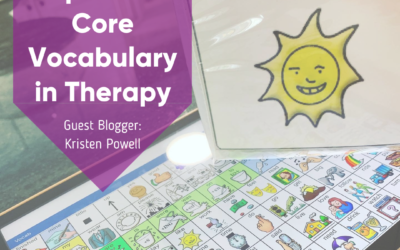 Core vocabulary is defined as a small set of simple words, in any language,
that are used frequently and across contexts (Cross, Baker, Klotz & Badman, 1997). Core vocabulary makes up about 80% of the words we use throughout the day.
read more
Start Playing With Purpose
Learn how to purposefully and intentionally interact with your child during play and help them increase opportunities for speech and language development with our Playing with Purpose book!