You were told your child would benefit from speech therapy services. Now What?
That statement can be a little scary, but at Tandem Speech Therapy, we want the process to be as simple as possible. 
Below is what you can expect when working with us.
FREE Communication Consultation
The speech therapy process begins with a complimentary consult by phone to identify areas of concern in your child's speech and language skills. During the consultation, we can also discuss the milestones in typical language development, and you will have all of your questions answered. We will review your therapy options, and the speech-language pathologist will provide recommendations. Consultations are 15-20 minutes. Click to call us and schedule your consultation now.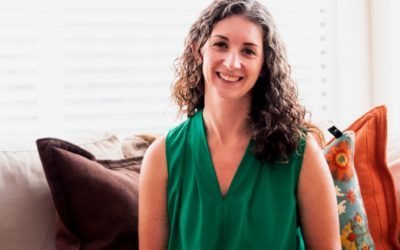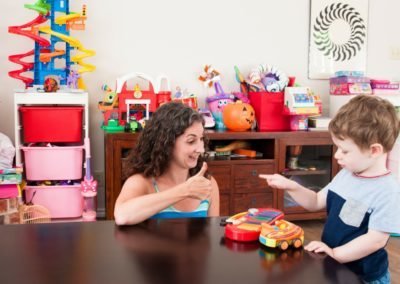 Speech and Language Evaluation
Speech-language pathologists diagnose by conducting a thorough evaluation of your child's speech, language, and communication skills. This will include a review of developmental history, standardized and non-standardized assessments, and of course spending time interacting with your child. Also, an oral peripheral exam is performed to look inside the mouth and observe the speech mechanisms. Immediately following the evaluation, we will briefly discuss the results. Then we provide a detailed, written report and review it at your first speech therapy session. The report will include the treatment goals and plan. At your request, we can send a copy of the report to other care providers or provide documentation for your insurance company. Evaluations typically last around an hour.
Individual Speech Therapy
Tandem Speech Therapy offers a unique opportunity for services in your home. All therapy is individualized to match your child's learning style while incorporating his or her interests. Speech therapy takes place in the comfort of your home where your child can learn with his or her toys, and you have an opportunity to be an active participant.  Current research emphasizes the importance of parent participation in the speech development process.
When our speech-language pathologist arrives at your home, she will work to build rapport with your child. Therapy is often play-based to keep your child engaged and motivated to communicate. We use evidence-based treatment approaches and customize a plan based on your child's strengths and needs. Our speech-language pathologist will model techniques and explain how you can incorporate them into your daily routines. One-on-one therapy sessions are 45 minutes in length including parent education.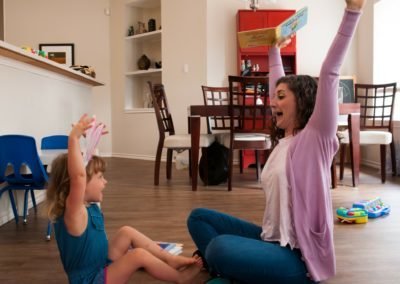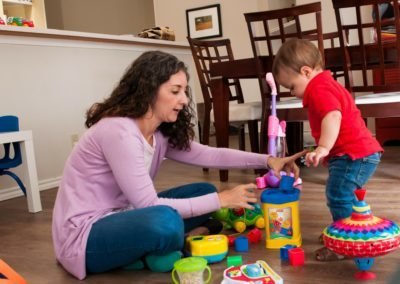 Playing With Purpose Coaching
We are happy also to offer Playing With Purpose coaching in your home, on a phone call, or via video conferencing. During these sessions, I will provide focused instruction in Hanen and research-based speech therapy strategies for speech and language development. We will discuss the toys your child enjoys playing with and implement specific methods for increasing speech and language during play. I can also provide suggestions for toys and environmental shifts that may promote more learning in your home. Playing With Purpose learning sessions are 1 hour in length.
Interested in having Emily lead a workshop for parents or professionals?