What is telepractice speech therapy? In brief, telepractice or telehealth speech therapy is live, online speech therapy that is provided via a two-way video conference platform. Imagine a FaceTime "call" that is HIPAA compliant and allows you to share documents, whiteboards, and interactive games.  
Tandem Speech Therapy is excited to now be offering speech therapy services using a secure, HIPAA compliant telepractice platform. Our mission in offering speech therapy through video conferencing for families in Austin and throughout the great state of Texas is to make services accessible, affordable and convenient.

XX

For children ages 0-3, we offer speech therapy using a consultation model. As a parent, you'll work directly with the speech therapist to learn cues and at-home strategies to improve your child's communication. For children ages 3-6, parents often attend the speech therapy sessions sitting side-by-side with your child. Both you and your child will learn from the speech therapist, together. And most children of elementary school age attend video sessions independently while parents are kept in the loop with updates and tips during each session.
Is teletherapy effective?
​Yes! Teletherapy is supported by the American Speech-Language-Hearing Association, the Mayo Clinic, and the American Telemedicine Association. 
Is teletherapy right for me or my child? 
To determine if teletherapy is right for you, I recommend discussing your needs with a speech-language pathologist as well as giving the technology a test run! There are a variety of teletherapy platforms out there. At Tandem Speech Therapy, we are happy to offer trial teletherapy sessions to see how you enjoy the technology.
Please call us at 512-814-6660 or email us at [email protected] to arrange your trial and discuss your child's needs.
Other Ways to Support Your Child at Home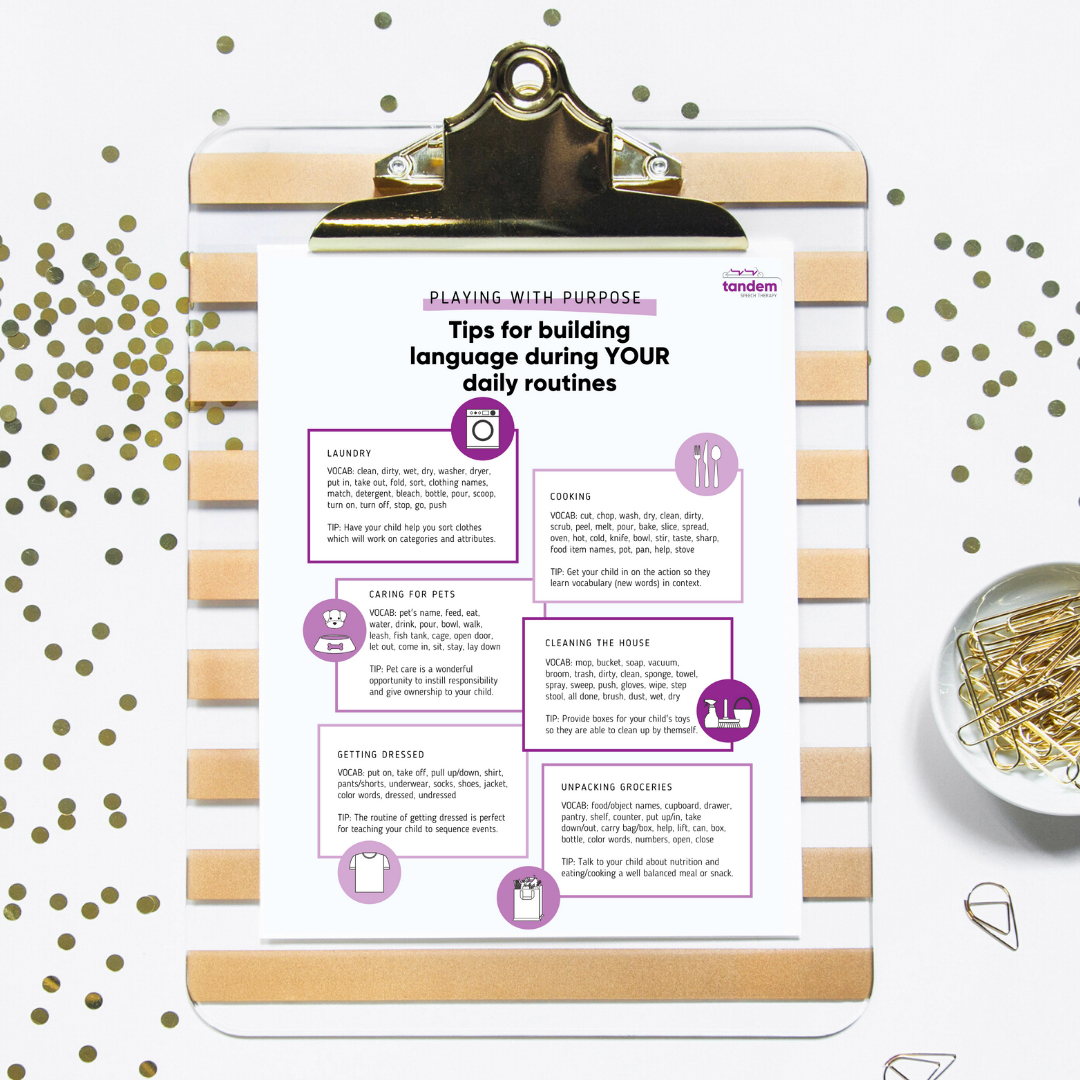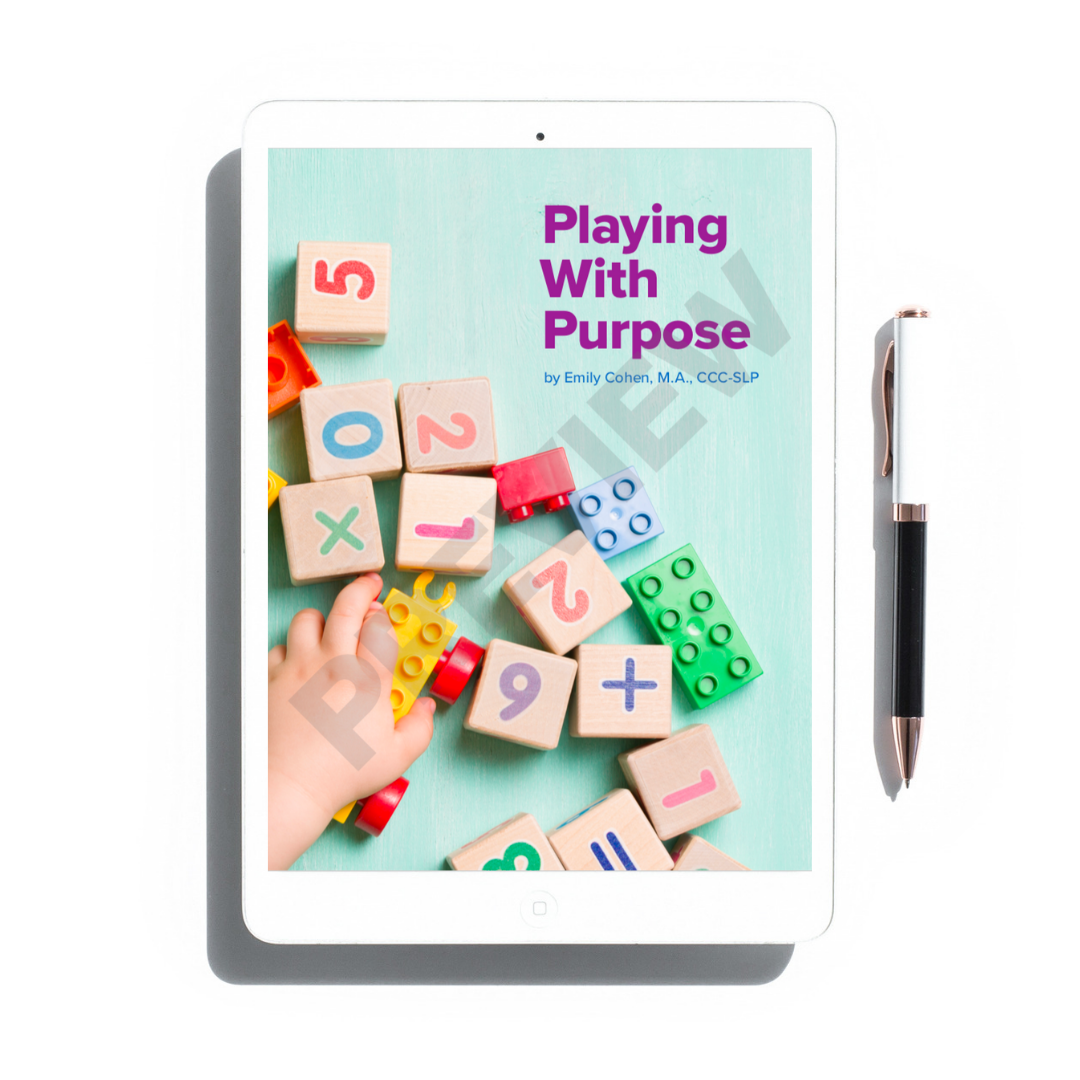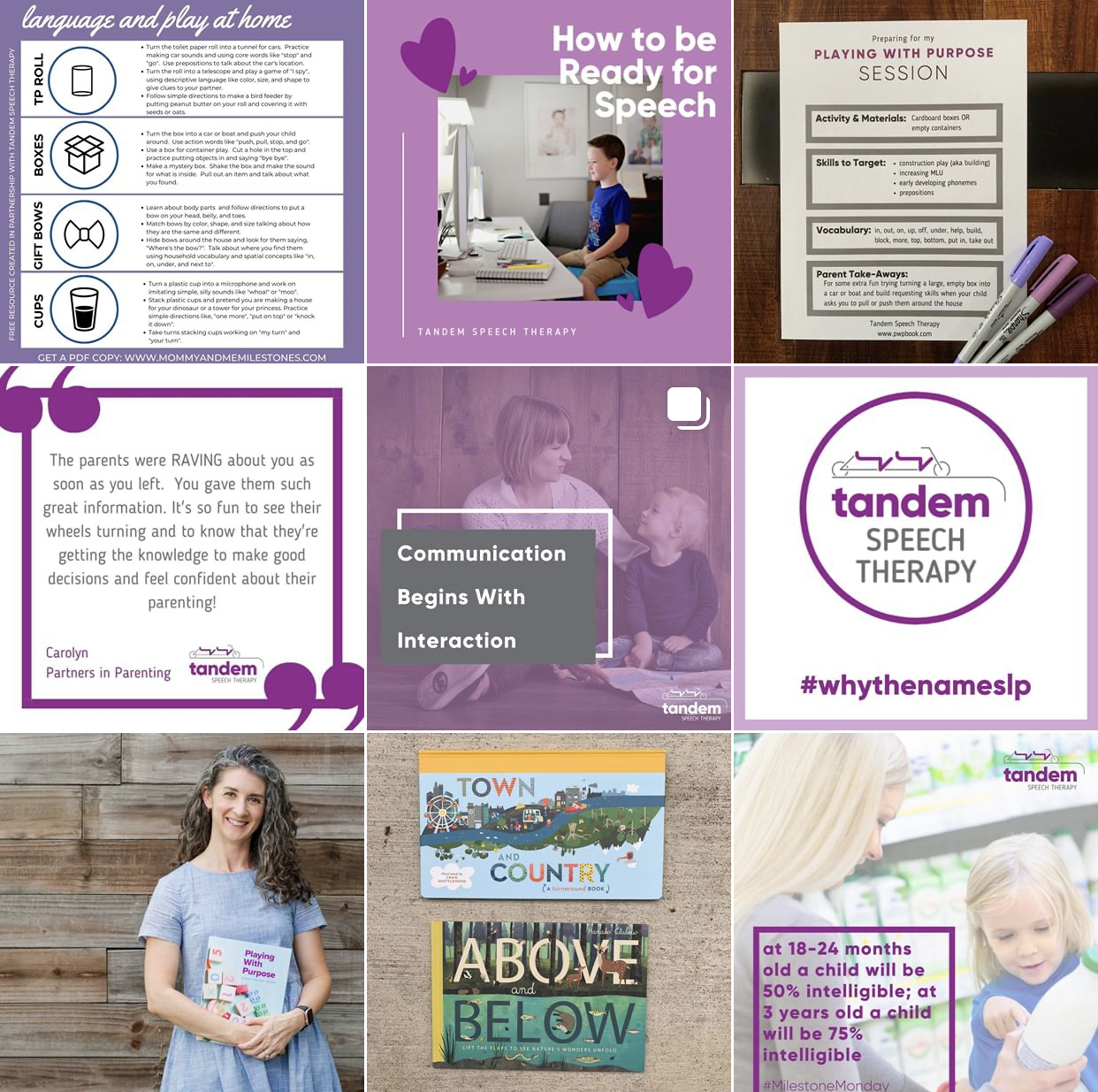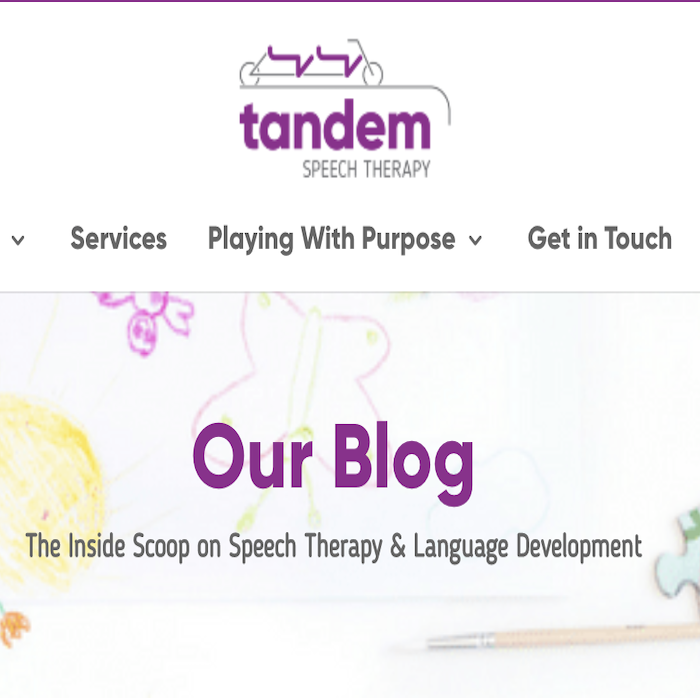 Start Playing With Purpose
Learn how to purposefully and intentionally interact with your child during play and help them increase opportunities for speech and language development with our Playing with Purpose book!