You were told your child would benefit from speech therapy services.
Here are some answers to our most frequently asked questions.
Who does Tandem Speech Therapy serve?
Tandem Speech Therapy serves children ages ~18 months to 10+ years in the South and Central Austin and Westlake areas. They typically fall into two distinct categories: kids from 18 months to 5 years who exhibit delayed developmental milestones in speech and language; and elementary school-age kids who need help improving their speech intelligibility. The first group may be entirely nonverbal or have only a few words when they should have many more. The second group may be doing well in school, but struggle to produce certain speech sounds correctly or are otherwise difficult to understand. Clients often come to Emily upon referral from a primary care provider or based on a parent/teacher's concerns.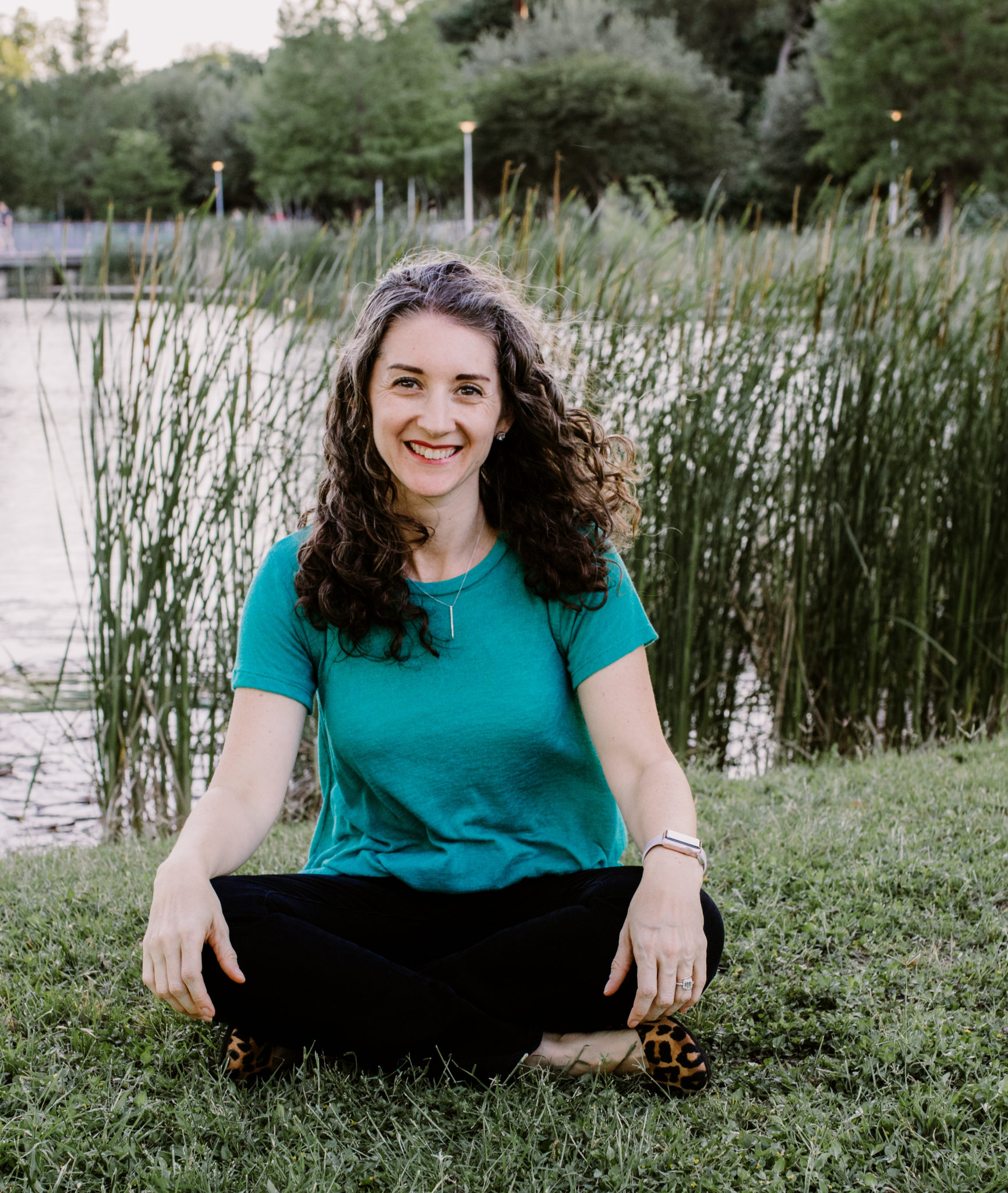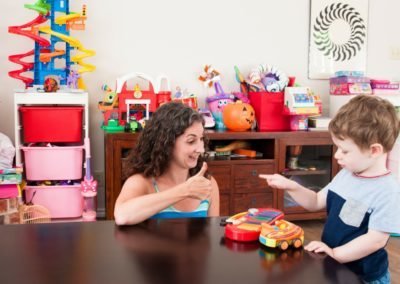 What's it like to work with Tandem speech therapist Emily Cohen?
Emily offers both individualized therapy and coaching. During private therapy sessions, Emily meets with you and your child virtually on Zoom or at her office located in south Austin. Parents (especially when their kids are very little) are welcome and invited to stay in therapy the room the whole time. When joining her in the therapy room, parents/caregivers get to see how Emily works firsthand, so you can then model her methods with your child independently. Because play is how kids learn, Emily will observe how your child interacts with toys and the immediate environment, and suggest games or other ways of playing that teach specific language skills. She may also give the child and their family 'homework assignments'—for example, a list of words to practice or books to read together for kids working on individual speech sounds.
Tell me about Tandem Speech Therapy's FREE consultation.
Whether you contact Tandem speech therapist Emily Cohen because you've received a doctor's diagnosis, or you are simply concerned about the way your child speaks (or doesn't speak), Emily is happy to offer an initial phone consultation free of charge. She'll ask you what initially sparked your concern, who first noticed your child's atypical speech patterns (i.e., a family member, teacher, or other professional), and whether your child has previously received speech therapy. After learning about your child, Emily then walks parents/caregivers through the therapeutic process and answers any additional questions you may have. If it's determined that your child needs speech therapy, she'll schedule a follow-up evaluation, during which time she'll use a variety of standardized tests and techniques to form a plan and goals for treatment. Click HERE to get scheduled.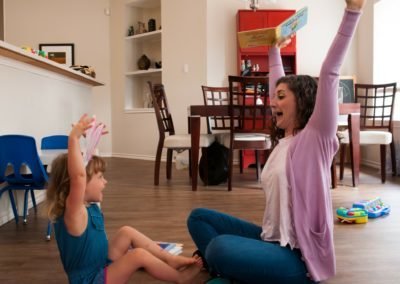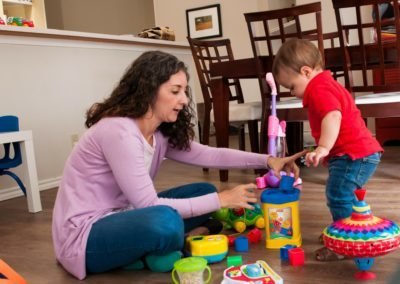 What causes speech and language disorders anyway?
Speech and language disorders present as the result of many different factors, including but not limited to repeated ear infections, trouble with motor coordination, weak muscles, and some neurological conditions. Tandem's speech-language evaluation can also reveal anatomical anomalies, like reduced range of motion, that may explain why a kid can't make certain sounds. That said, speech therapists tend to worry less about the why, and more about the what: What verbal challenges is the child experiencing, and what can we do to correct them?
How long will my child require therapy?
As with the cause of your child's speech disorder, the length of time it will take to treat depends on several critical factors. It is the goal of Tandem speech therapist Emily Cohen not to keep your kid in therapy forever, but to see them graduate from the program as soon as is appropriate. While Emily may offer you a statistical average, based on the treatment times of children experiencing similar challenges, all kids develop at different rates. Your willingness as the parent/caregiver to work with your child outside of therapy sessions makes a huge difference, too.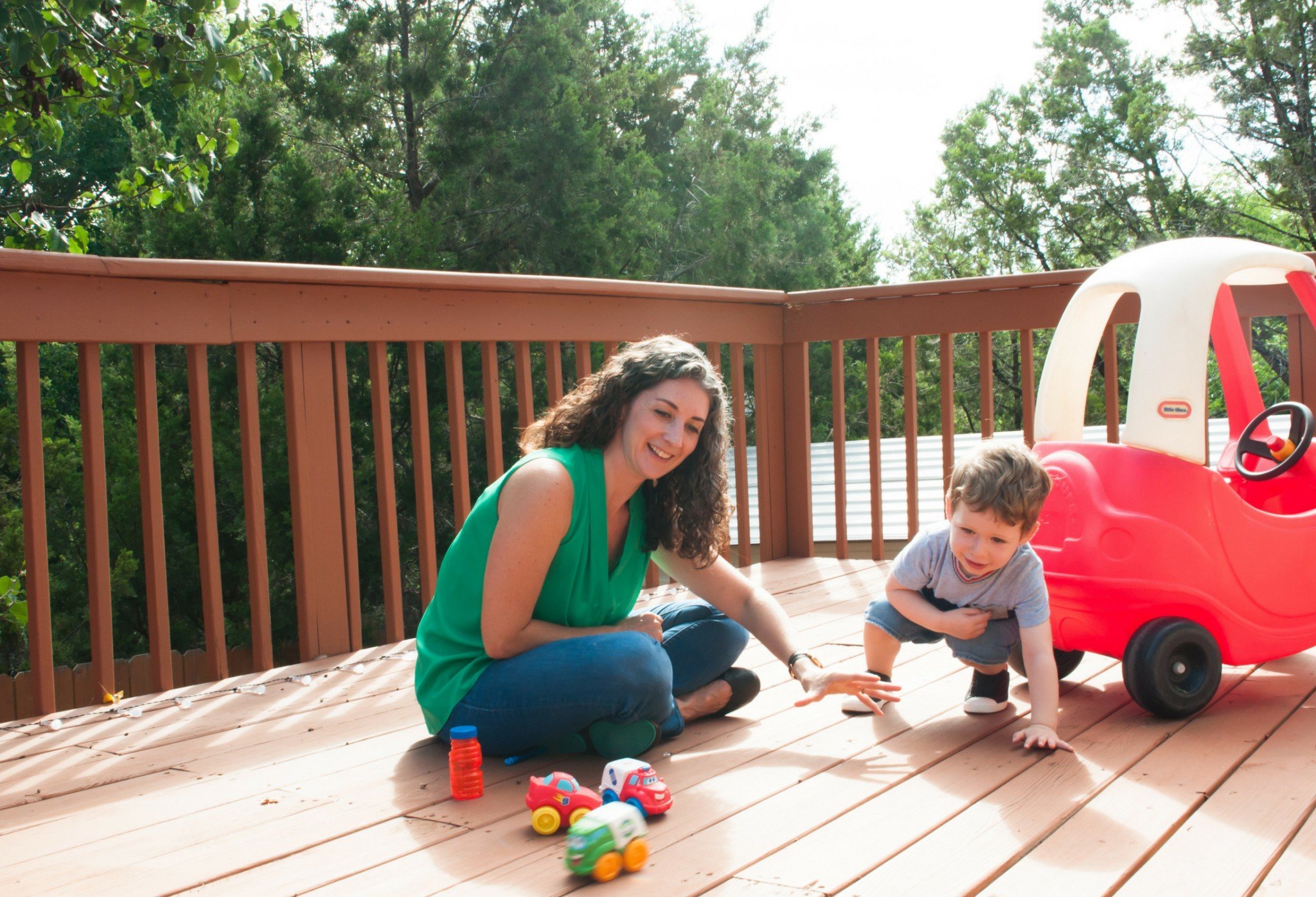 What are your fees?
Assessment: Tandem Speech Therapy utilizes both informal and formal testing measures, including child/parent/caregiver interview, clinical observations, play-based assessment when necessary, as well as standardized tests to evaluate your child's speech and language skills. Your child's strengths and needs in different areas of communication are examined to determine a plan of care and goals for treatment. Following the assessment, you will receive a written report.
Language Assessment $300
Speech/Articulation Assessment $200
School Observation $175
Therapy: Tandem Speech Therapy uses evidence-based treatment approaches and customizes a plan based on you child's strengths and needs. All therapy is individualized to meet your child's unique learning style, incorporate their personal interests, and capitalize on strengths to support growth and development of their language skills. After or during the session, I will provide you with homework and tools for carrying out our speech therapy work throughout your week.
45 Minute In-Person Session $120
30 Minute Telepractice (Virtual) Session $60
Payment: We are an out-of-network provider with all insurance companies. However, this does not mean that your insurance company will not cover some/all services. Payment for services is due at the time of your appointment to Tandem Speech Therapy via credit card or HSA/FSA card using our secure online portal. Please call your insurance company to find out if you are eligible for out-of-network speech-language therapy and/or evaluation reimbursement. This call can be complicated so download our comprehensive guide that contains all the information to provide and questions you should ask to determine your coverage.
Interested in having Emily lead a workshop for parents or professionals?
Start Playing With Purpose
Learn how to purposefully and intentionally interact with your child during play and help them increase opportunities for speech and language development with our Playing with Purpose book!