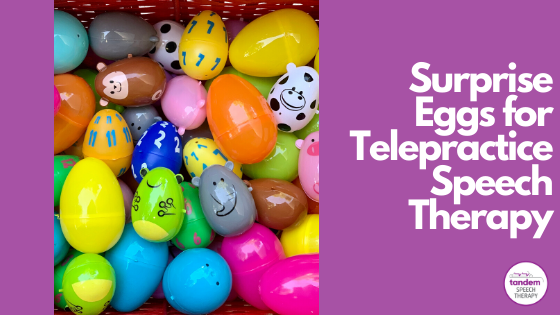 I am here to tell you that you do not need to buy a bunch of new digital materials to provide high-quality and engaging speech therapy for your clients or students now that you are providing telepractice speech therapy. I have been using my surprise eggs (aka Easter eggs) for the last few weeks to address a variety of speech therapy goals. The kids have loved it, and it's also been a nice change of pace for me.
This post is not to knock my fellow speech-language pathologists on Teachers Pay Teachers. They have knocked it out of the park by adapting their existing products to be more telepractice friendly and in creating new products for us to all use with various platforms like Zoom, Google Classroom, and more. In fact, sheltering in place, gave me some extra time to open my TPT store and provide you with a digital companion to my Playing With Purpose book.
But back to those surprise eggs! Like I tell my early intervention parents–do not go out and buy new or more toys for our work together– I took some of my versatile therapy toys and continued using them as if I saw the kiddos in-person. So I began to hide objects inside the surprise eggs. I put cards with their target word cards inside the surprise eggs. And I even hid the surprise eggs around my office. So here are some tips for using your surprise eggs for Playing With Purpose in teletherapy.
1. For young children, I like using surprise eggs during verbal routines that have repetitive phrases. I start by hiding something inside the eggs. What you hide could include vocabulary you are targeting–like photos of everyday objects–or something fun. The routine I built with my client was to start by placing the eggs in a bag. Then I said, "shake shake," and paused to give the child an opportunity to imitate or communicate at their level. Next, I reached into the bag to pull out an egg saying, "take out egg," with an excited/surprised face. Lastly, I modeled and used the phrase "open egg." If you had hidden something inside the egg and wanted to target that vocabulary, you could add one more step and use phrase completion to elicit the words. I would say, "it's an…" and give the child another opportunity to communicate at their level to name the object.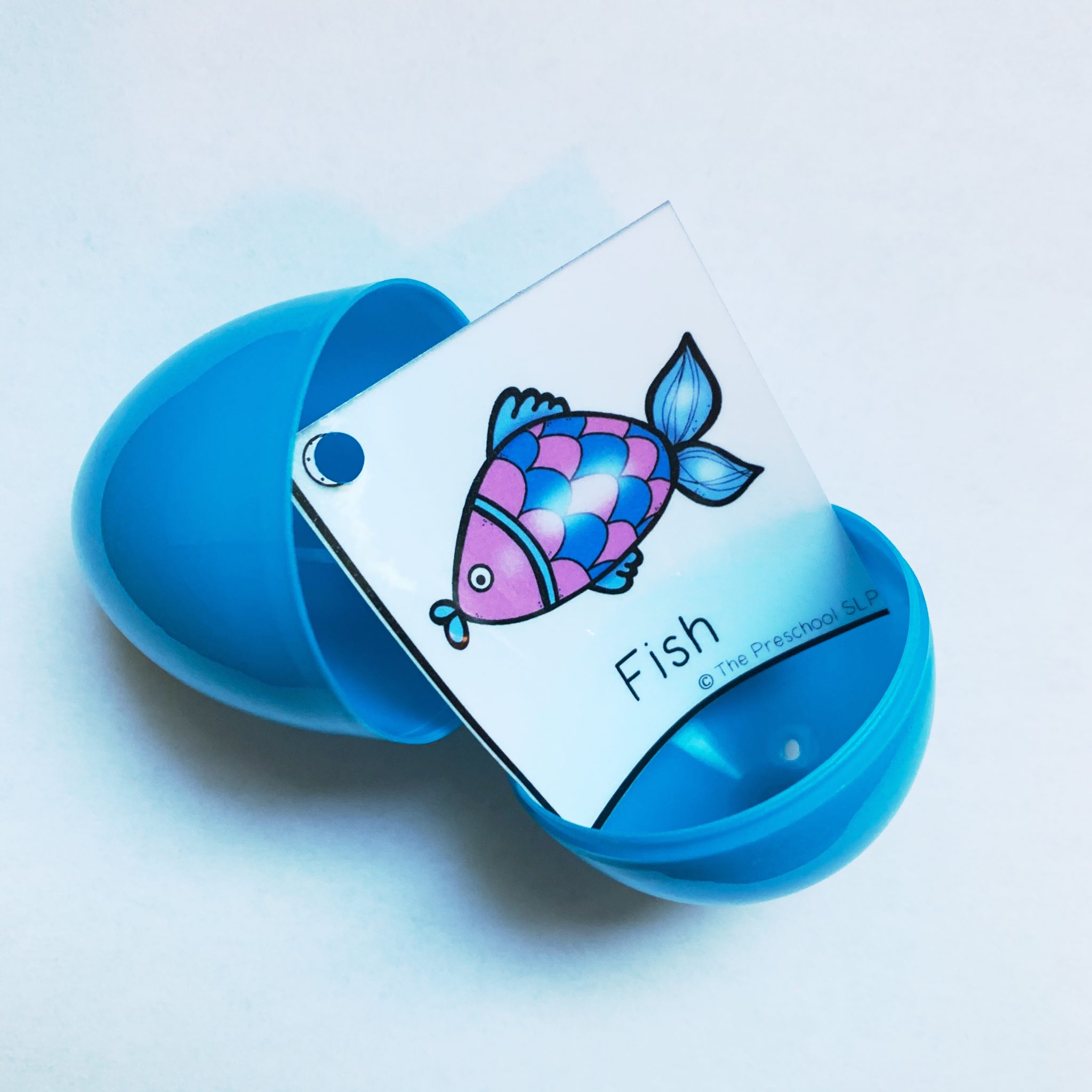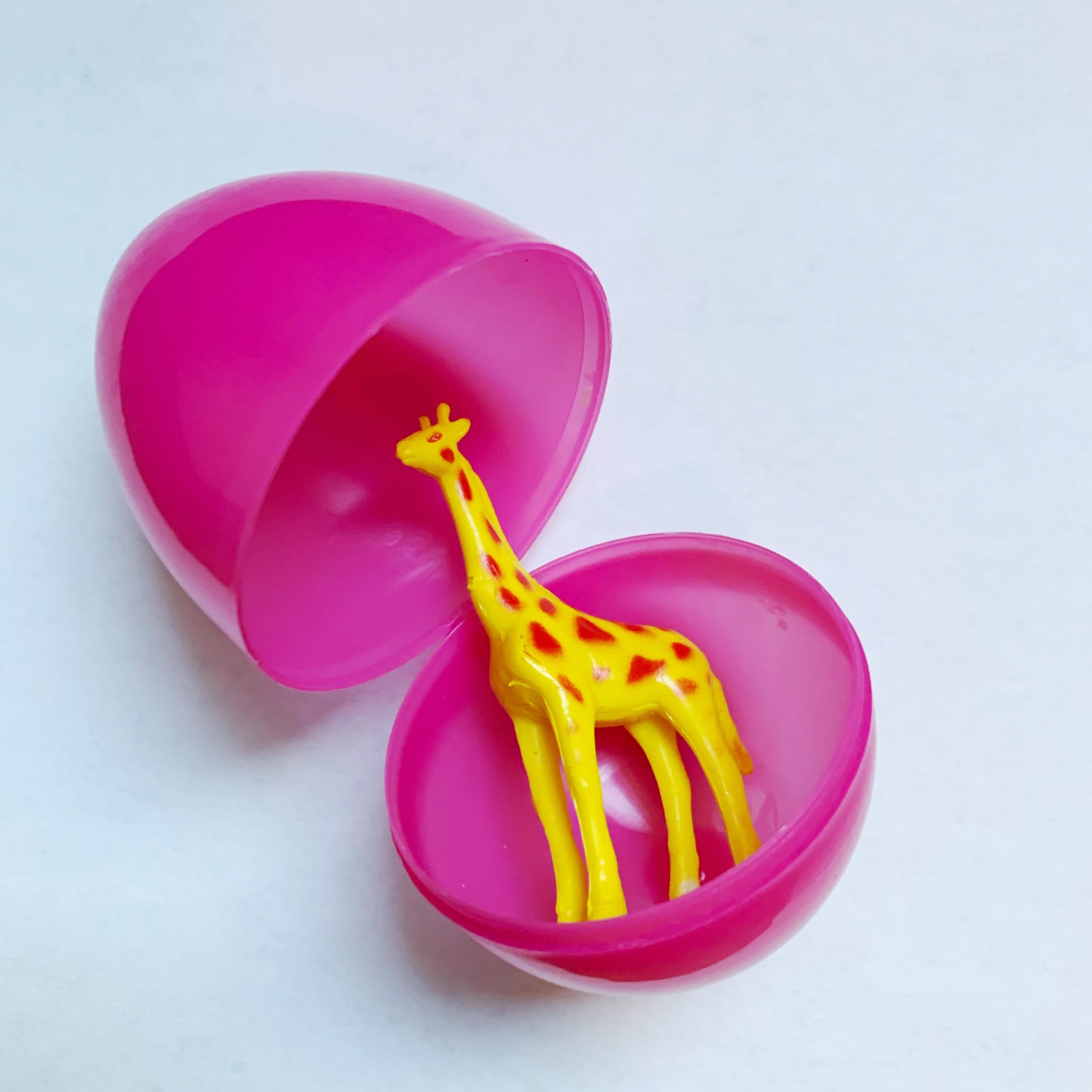 2. Since I work with many children with speech sound disorders and phonological impairments, my primary use for surprise eggs lately has been to hide mini objects or cards with target words. I still place the eggs in a bag because it adds another fun element of surprise, particularly if I'm using the animal-shaped eggs that I purchased from Walmart many years ago. The rest of my work on the child's speech would look as it always did. The surprise eggs provide a catalyst for increased engagement, which can be a challenge when not seeing a child in-person.
3. Just because you are seeing your clients/students via telepractice does not mean you cannot get up and move. On top of building in wiggle breaks to my sessions, I've taken my kids on an egg hunt around my office. This activity has been great for working on prepositions or location words. If moving around your office space feels too complicated, have no fear! You could also hide the eggs, snap some photos, and then share the pictures with the kids during the session to achieve the same effect. Consider choosing 1 egg to hide a special prize in for the kids to "find" during the work.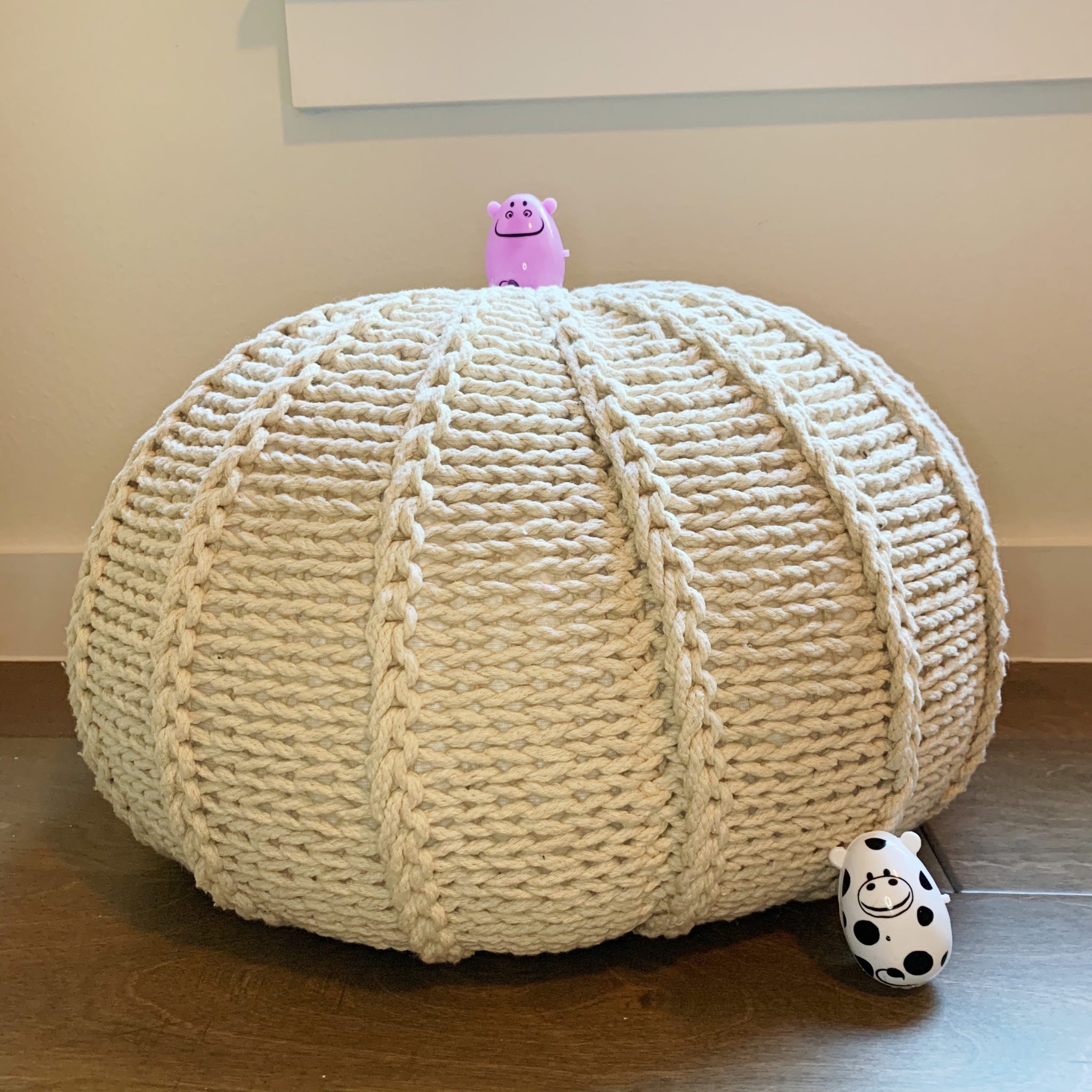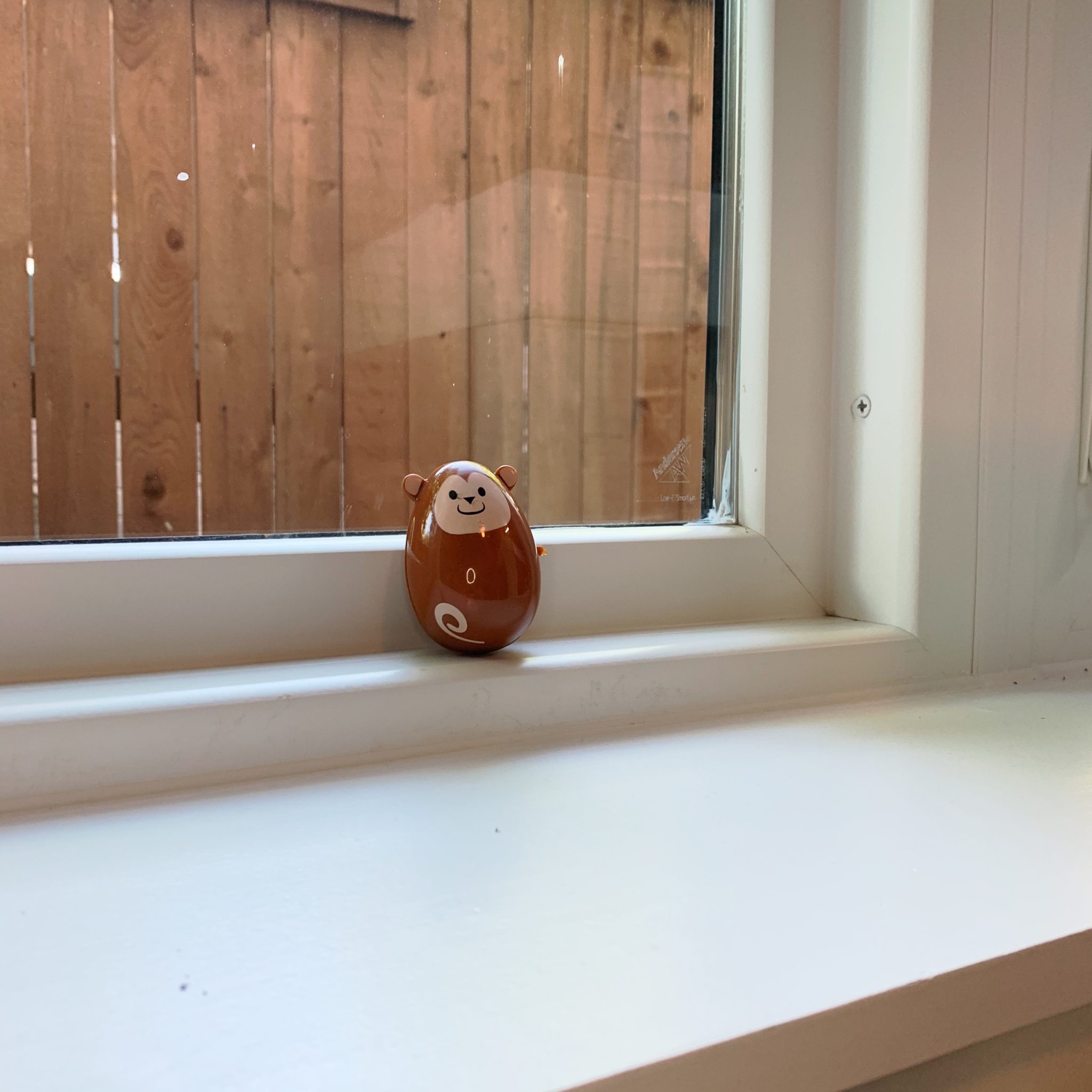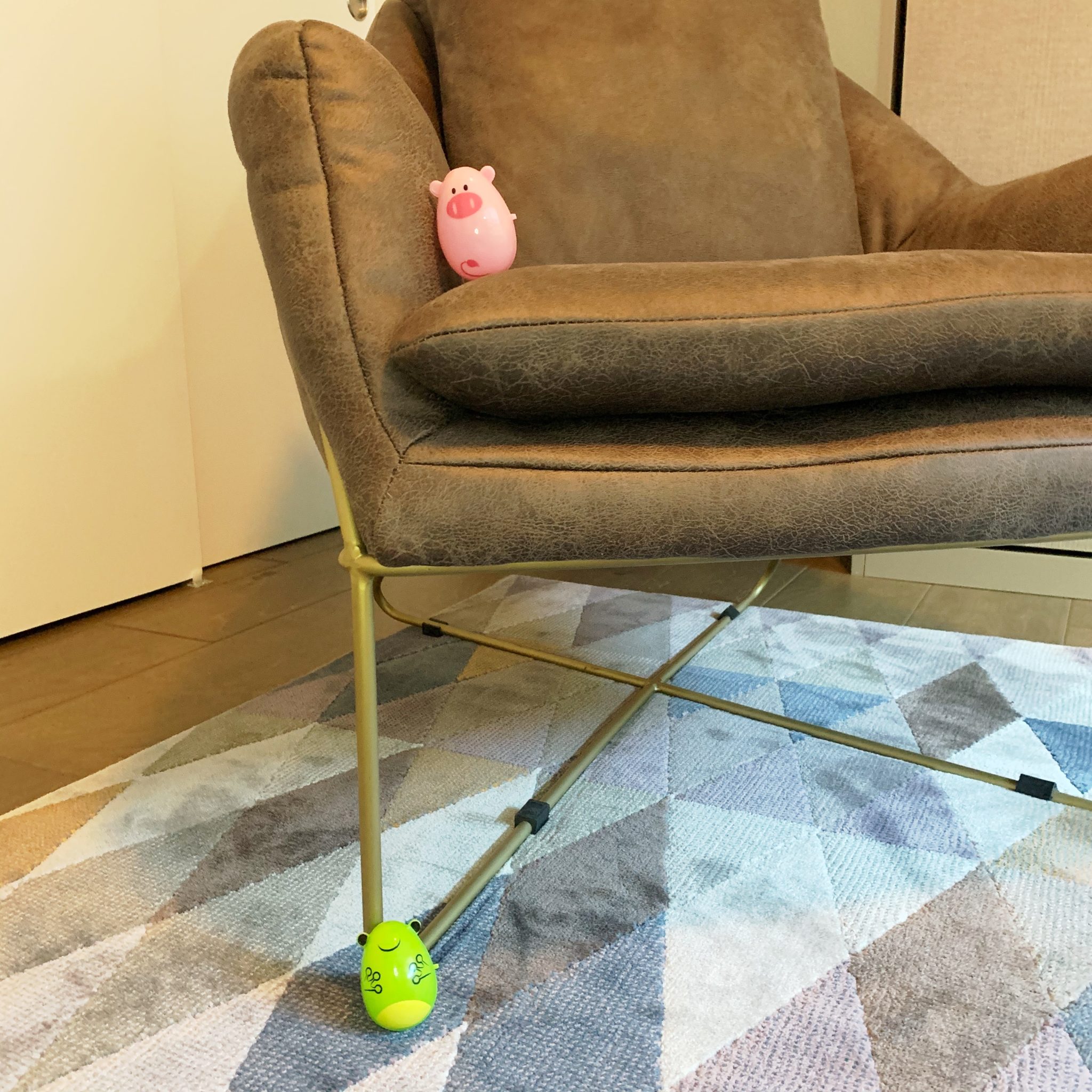 4. I have a few different sets of eggs. I have large, plain colored eggs. And then I have smaller eggs with numbers printed on them plus the cute animal-shaped eggs. Again, take advantage and hide something in the eggs to keep your client's attention or pick one egg to have a special prize. A prize I have used during telepractice is to play a 2-3 minute fun (aka no "work") game at the end of the session. Then set the eggs out on your table, so the child can see them and use their descriptive vocabulary to direct you to open the eggs. For example, "I want you to open the large green egg" or "I want you to open the egg with the pink six." If you have more than one set of eggs, you could also help your student to sort the eggs into categories based on descriptors you choose.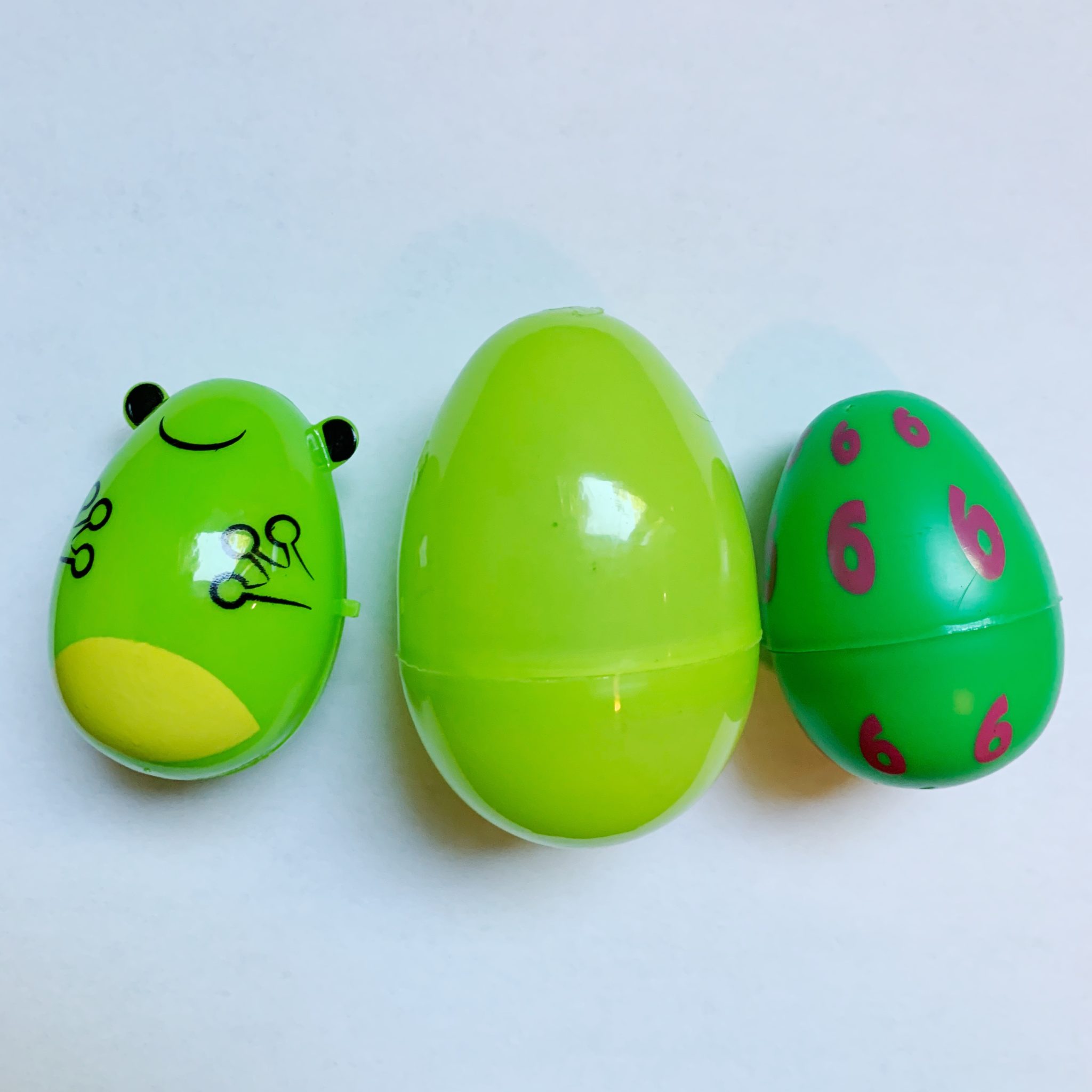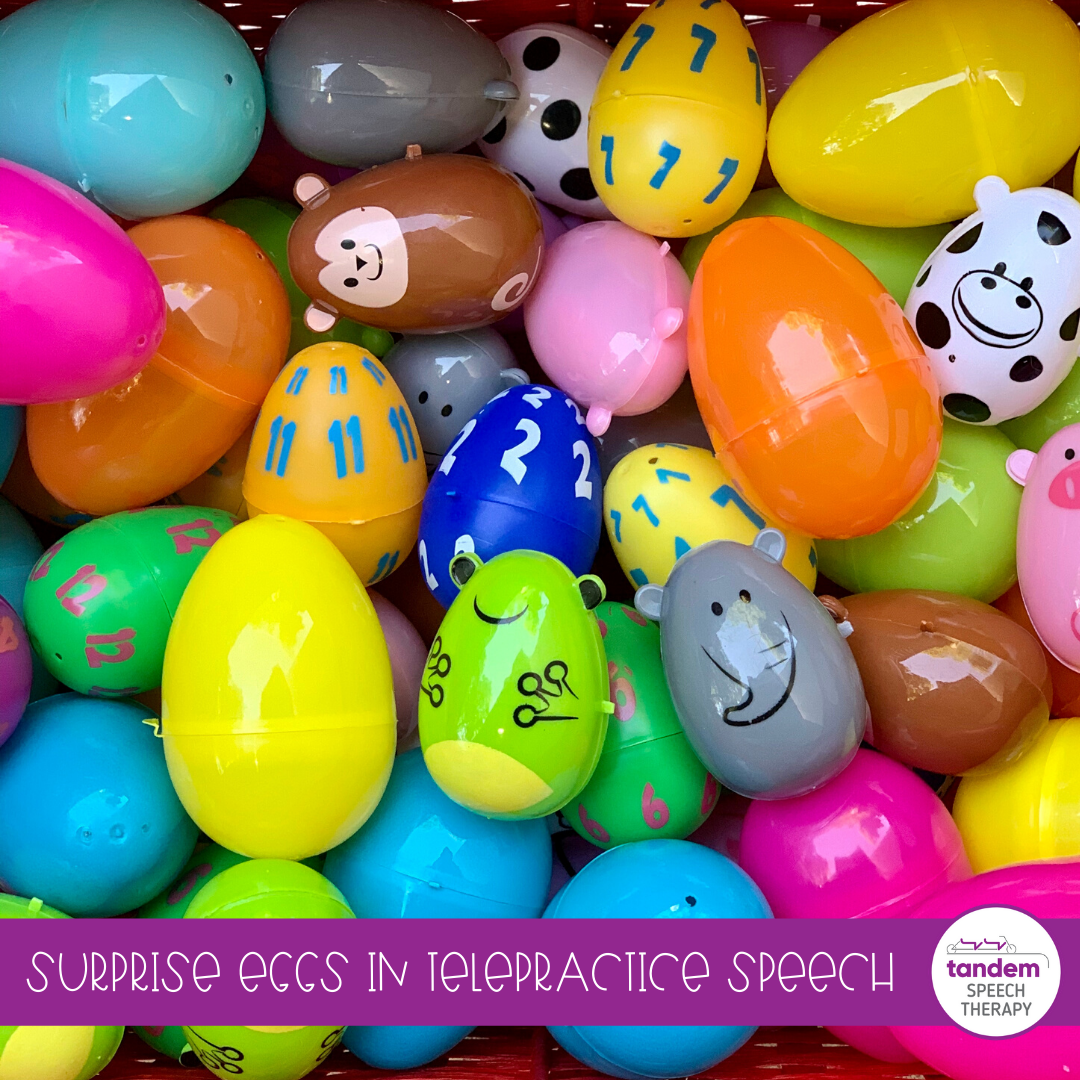 However you choose to use surprise eggs during telepractice speech therapy, it's bound to be a hit! If you are looking for a way to plan a Playing With Purpose speech session systematically, then check out my new store on Teachers Pay Teachers. I have something to help you out.
Start Playing With Purpose
Learn how to purposefully and intentionally interact with your child during play and help them increase opportunities for speech and language development with our Playing with Purpose book!