Our Blog
The Inside Scoop on Speech Therapy & Language Development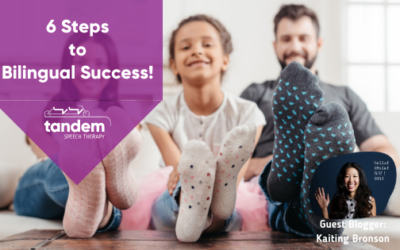 As a speech-language pathologist currently working in the USA, I am often asked by parents if
they should only speak English, as to not confuse their child. I reassure them that research
show whichever level a child can speak and understand in one language, they can speak and
understand a second (or even third!) language to the same level.
read more
Start Playing With Purpose
Learn how to purposefully and intentionally interact with your child during play and help them increase opportunities for speech and language development with our Playing with Purpose book!