Our Blog
The Inside Scoop on Speech Therapy & Language Development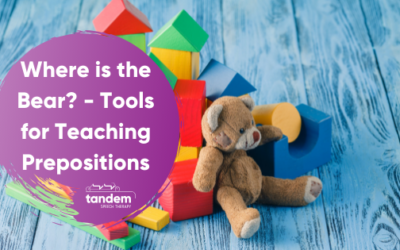 Teaching prepositions is no small task. They do not fit some of the typical rules for grammar which can make it more complicated for children to understand. That's why we need to get our kids up and moving to teach this complicated concept!
read more
Start Playing With Purpose
Learn how to purposefully and intentionally interact with your child during play and help them increase opportunities for speech and language development with our Playing with Purpose book!