Our Blog
The Inside Scoop on Speech Therapy & Language Development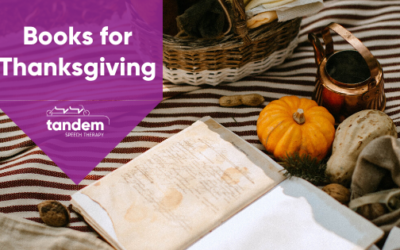 This season marks change as we head toward the new year. Books often allow us to expose kids to ideas and environments they may not encounter on a daily basis. That is why I love using Thanksgiving books to support my clients during this time.
read more
Start Playing With Purpose
Learn how to purposefully and intentionally interact with your child during play and help them increase opportunities for speech and language development with our Playing with Purpose book!