Our Blog
The Inside Scoop on Speech Therapy & Language Development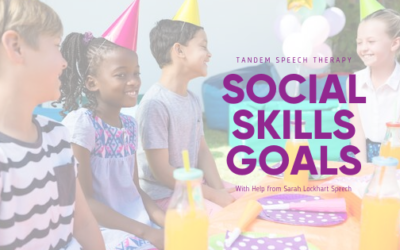 There are many different areas of speech and language development we work on as SLPs. In my work, I see many children with needs in building their expressive language skills and speech sound production. But SLPs work on receptive language, social language (aka...
read more
Start Playing With Purpose
Learn how to purposefully and intentionally interact with your child during play and help them increase opportunities for speech and language development with our Playing with Purpose book!