Our Blog
The Inside Scoop on Speech Therapy & Language Development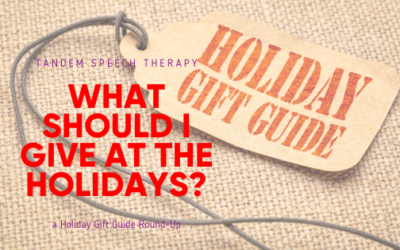 Have you ever wondered what your SLP would buy as a holiday gift for a child? Check out this round-up of holiday gift guides for lots of wonderful suggestions.
read more
Start Playing With Purpose
Learn how to purposefully and intentionally interact with your child during play and help them increase opportunities for speech and language development with our Playing with Purpose book!