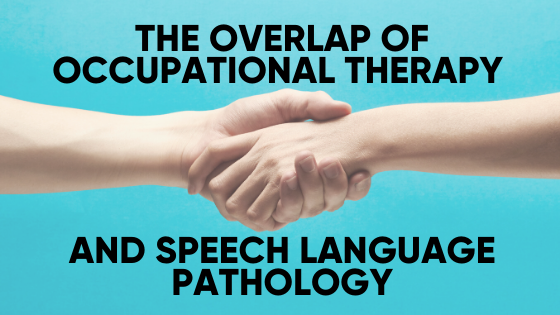 We are sisters (twins) in sister fields (occupational therapy (OT) and speech-language pathology(SLP)). I've joked with my sister that if I wasn't an SLP I would have become an OT and she, an SLP instead of an OT, as there is so much overlap. 
Interestingly, we've worked in the same school district, with the same students, in the same treatment rooms so we know how much of what we do incorporates each other's field.  Fortunately,  during collaborations weeks (3:1 model of delivering services) we had the opportunity to develop activities that incorporated both domains to more effectively help our students meet their goals.
Teaching handwriting skills is an example of the overlap in OT and SLP. As an SLP, I realized that pre-teaching specific concepts and vocabulary could possibly assist a child as he/she learns letter and shape formations! As an OT, she learned how to use that language/vocabulary to help students generalize skills and to attain goals quicker!
For example, here is some of the language she used during her OT sessions: line down, line across, top, bottom, small/tall, hanging letter, circle, stop. In order to understand how to form letters and shapes, it's important to first know and understand these concepts/terms. This is where an SLP can come in and work on the vocabulary/concepts associated with handwriting skills (up/down, top/bottom).
Therefore, we highly recommend collaborating with other domains (OTs, PT, etc) to find out what goals the child may be working on. If the child has a handwriting goal AND a language goal focused on concepts, it could be beneficial to start with some of the concepts associated with handwriting. These adjustments, although seemingly small, may make a huge difference in the progress the child experiences.
You can see a great example of this on our Instagram from last month when we were preparing for Halloween.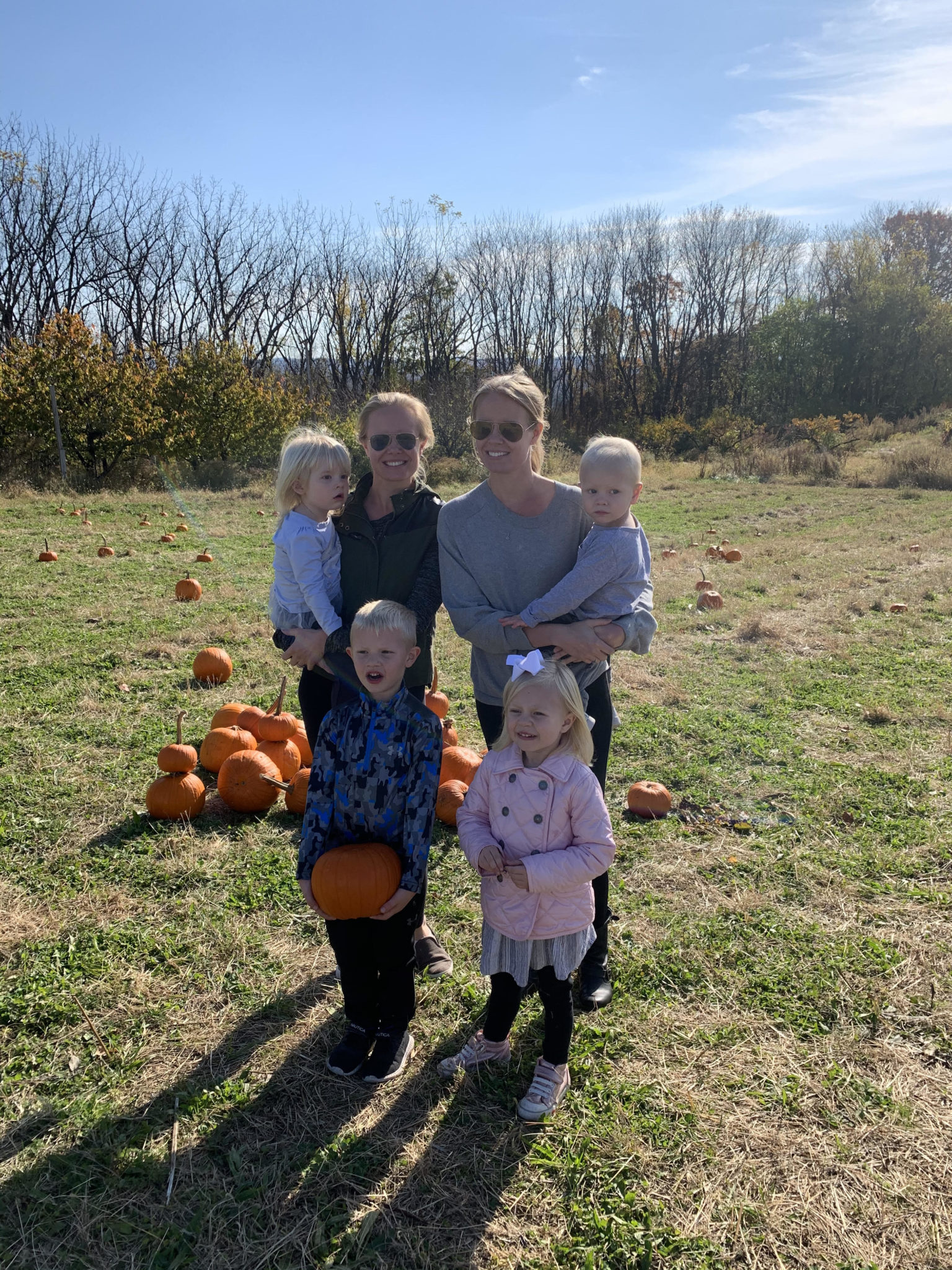 We are Kristin and Lindsey, a sister duo who work in sister fields: pediatric occupational therapy and pediatric speech-language pathology, respectively.  We each chose a helping profession and we LOVE what we do. This passion became intensified after having our own children; it ignited a joy for sharing tips, research, and knowledge about development and PLAY with others. Teaming up as sisters was natural. We often asked each other questions regarding development about our own children and bounced ideas off of one another about play activities that we could do to promote speech/language, gross motor, and fine motor development. Being able to share that with others is really rewarding.  We love to post play activities for our followers that promote development in our areas of expertise.
Joining "everdaybabyplay" on social media platforms like Instagram and Facebook has allowed us to stay connected and has also enabled us to share our knowledge around the world! We have followers all over the globe, including Europe, Asia, and Australia. It feels good to know that we are helping to foster development for children that extends outside of where we live. Similarly, it's been so amazing to connect with like-minded people right in our home towns. We've connected with some wonderful accounts who are doing an amazing job of bringing valuable content to families! 
Want to learn more strategies about play and language development?
Start Playing With Purpose
Learn how to purposefully and intentionally interact with your child during play and help them increase opportunities for speech and language development with our Playing with Purpose book!