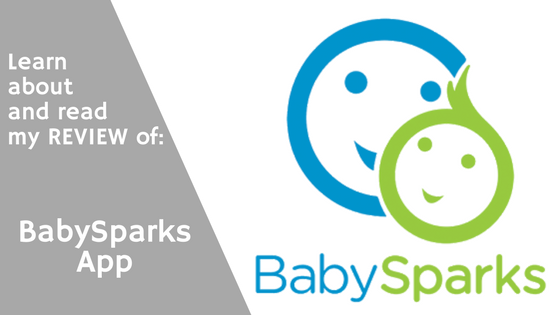 In June I learned about an organization in Austin called Partners in Parenting (PiP). They organize and facilitate neighborhood-based peer support programs for new parents. Parents of infants gather weekly in each others' homes for support, resources, information, problem-solving, and to gain confidence and competence in their new parenting skills. Two weeks ago I was able to teach 6 new parents about speech, language, and play development. Or as I like to call it, Playing With Purpose!
In preparing to speak to this PiP group, I sought out resources from colleagues for the new parents. As a pediatric speech therapist, I could work with newborns and infants but have chosen to specialize in a slightly older group of kids. Another SLP recommended the BabySparks app. I downloaded the app and began to explore. I immediately knew this was going to be an excellent tool for parents of young children. So I reached out to the company and spoke with one of their owners, Gustavo Rodriguez. Full disclosure, BabySparks granted me full access to their app at no charge upon my request. They did not solicit this review or my opinions.
Overview:
BabySparks is an "innovative development program" to support development in children 0-2 years through meaningful play. The program includes more than 1300 video-based activities and development milestones. The app is available for both iOS and Andriod. It is also available in English and Spanish. The app can be downloaded at no cost. However, the free version provides you with reduced content. Paid upgrades are available for monthly, annual, and lifetime packages.
Information was gathered from global authorities:
More than 500 developmental milestones have been compiled from authorities in the field including the American Academy of Pediatrics (APA) and the Centers for Disease Control and Prevention (CDC).
The activities were all designed by a team of development experts who specifically work with children between 0-24 months.
The BabySparks technical advisory committee includes a speech-language pathologist, physical therapist, occupational therapist, pediatrician, pediatric psychology and development expert, and an educator.
Create a profile for your baby:
Using the information, BabySparks suggests 8-10 activities every day to support your child's development across each critical area
If your baby was premature, BabySparks calculates the child's adjusted age and modifies the activities accordingly.
You can add up to 5 children in the app.
You can share your child's program with up to 5 devices. This would allow each parent, a child care provider, grandparents, or other family members to all have access to and to address the BabySparks program at the same time. The app will sync across the devices for your child. For example, dad may complete 2 activities in the morning, the nanny will complete 5 activities during the day, and mom can finish out the last 1-3 activities of the program in the evening. All the information is shared.
Supports development in all critical areas
gross motor
fine motor
cognitive
speech
sensory
self-care
social emotional
Dynamic programming and access to the activities:
Age is only the starting point. All children develop differently, for this reason after doing each activity the app asks you if it was 'ok,' 'too easy' or 'too difficult.' Using this information, BabySparks learns and optimizes itself to address each child's specific development needs.
You can also browse activities based on your child's specific needs, instead of using the daily program. For example, if you want to provide extra support in speech, ideas for the park or to encourage efforts to learn to crawl then chances are BabySparks has an activity for it. *You can browse based on development category, place/location or milestone.
The progress summary section, keep tracks of all the information that you provide BabySparks and in a friendly, graphic way. It displays a snapshot of your baby's development progress at any point. The summary gives you information for the peace of mind that everything is going great. If your child is experiencing an area of challenge, it will help you identify the need so that you can react sooner.
Milestones are grouped by month and linked to the activities, so when you are doing an activity you realize what milestone you are supporting and if that milestone has been already reached.
My Opinion:
I like that BabySparks is an all encompassing app. You get all the tools you need to help your baby develop across multiple domains but in one place. A major plus for busy parents and caregivers. It's a bonus that a program is provided, based on your child's age or skill level, and that it adjusts and customizes as your baby grows. The progress section is easy to read and interpret to make tracking development easy and stress-free. My favorite part of the BabySparks app are the videos and illustrations that accompany each activity. No more reading through technical information or having to guess at what an "expert" is explaining. Don't just take it from me as a professional…
"I was at lost with what to do with my newborn. Initially, I YouTubed things to do, but I was looking for a convenient app that would give day by day exercises in both motor skills and brain development. Also, I wanted to be able to track what was completed or not. I was shocked to discover this app. The instructions are clear and easy to follow with a video demonstrating each activity. I wish I had this from the day she was born, and not at 7 weeks. I saw a difference after a couple of days in her motor skill after doing the exercises suggested. I love how you can archive a skill as too easy once your child masters it, or too difficult if she is not ready for it."
If you suspect your child may experiencing speech and language challenges, then considering contacting a pediatric speech-language pathologist. It's never too early to begin intervention. In fact, research indicates the importance of early intervention (i.e. before the age of 3 and as early as you suspect your child is experiencing challenges) for increased long-term success. Lots of speech and language deficits remediate very quickly, and others take time. If you are worried, seeking the expertise of a local SLP as early as possible is the best pathway to language development for your child.
Want more activities to develop speech and language skills?
Disclosure: BabySparks granted me full access to their app at no charge upon my request. They did not solicit this review or my opinions.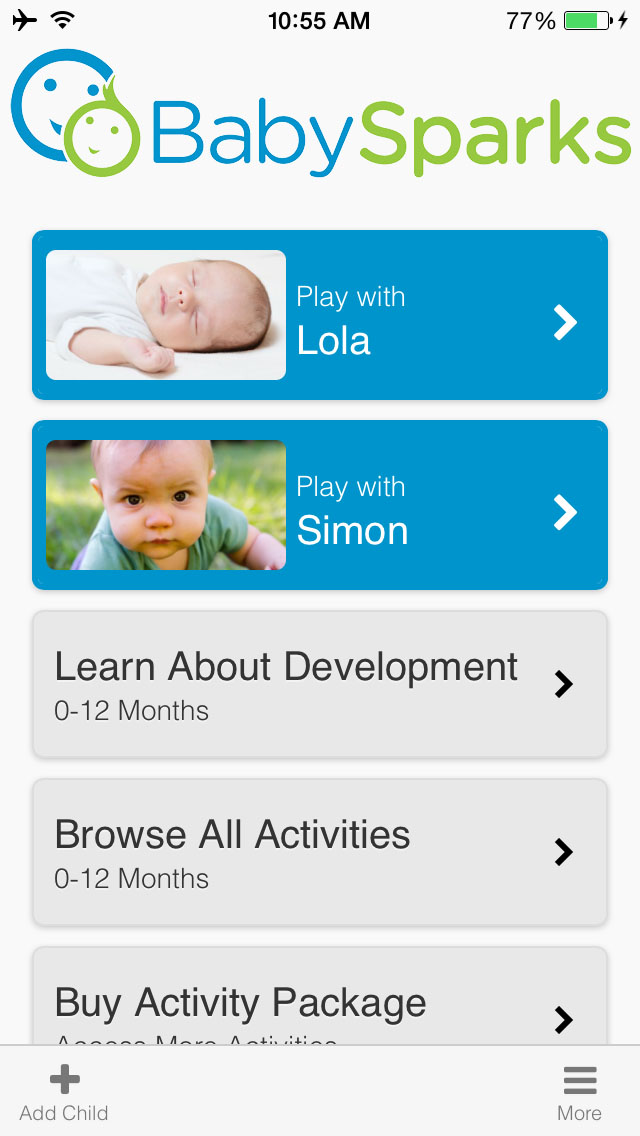 Start Playing With Purpose
Learn how to purposefully and intentionally interact with your child during play and help them increase opportunities for speech and language development with our Playing with Purpose book!