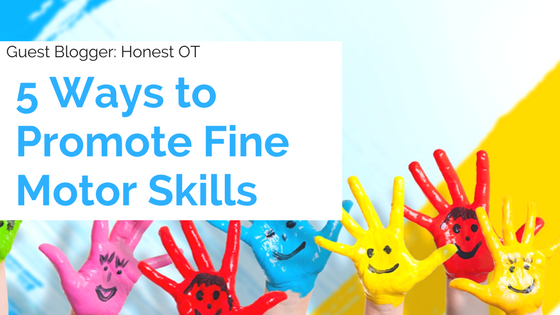 Occupational therapists (OTs) work on fine motor skills as part of their job. This week I am excited to welcome Jill Loftus, MS, OTR/L as a guest blogger for Tandem Speech Therapy. She is the owner of Honest Occupational Therapy in Denver, CO.
Fine motor skills are the small movements of the hands and fingers that are necessary for every task that a child completes–from play to handwriting/coloring/drawing, to managing clothing fasteners, to picking up toys and objects.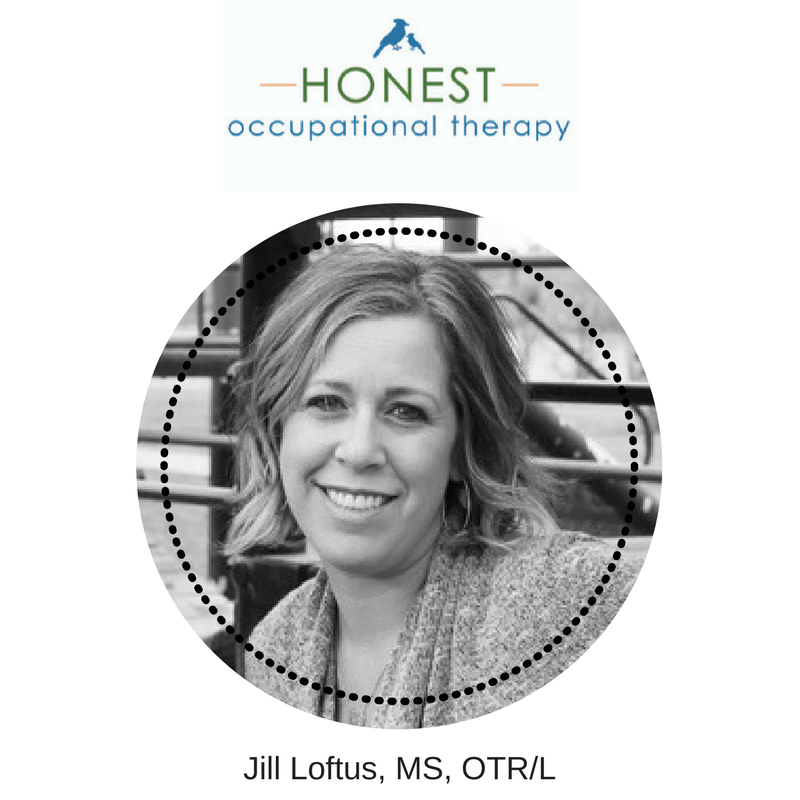 Jill Loftus, MS, OTR/L is a practicing pediatric occupational therapist, parenting coach, educator, and author focused on enabling and empowering children and families for almost 20 years. She received her bachelor's degree from Boston University in 2001 and her masters from SJSU in 2015. Her experience ranges from working in schools, homes, clinics and in the community in New York, San Diego and currently in Denver. After owning her own pediatric clinic in New York City from 2009-2013, Jill started Honest Occupational Therapy (OT) to motivate children, families, and educators to develop the skills needed to perform everyday tasks and be successful.
Honest Occupational Therapy provides parents, caregivers, and educators with simple tips and tricks to promote child development for children from birth to 8 years old. We offer a variety of educational offerings like webinars and workshops, in-home therapeutic services and a website full of resources.
Want to learn how speech therapy & occupational therapy can make a difference for your child?
Start Playing With Purpose
Learn how to purposefully and intentionally interact with your child during play and help them increase opportunities for speech and language development with our Playing with Purpose book!