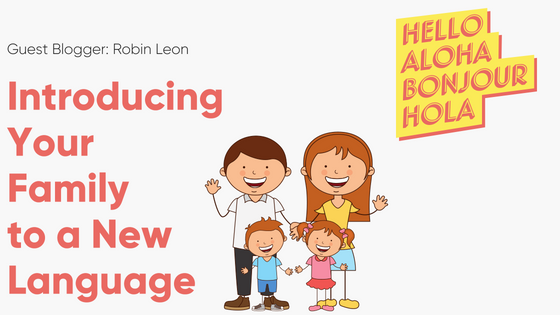 This week I am excited to welcome Robin Leon, a Community Counselor for Au Pair in America, as a guest blogger for Tandem Speech Therapy. Robin helps au pairs and host families have a meaningful exchange experience, part of which is often an introduction to a new language.
"Why does Ana talk that way?"
We had run into one of the au pairs I work with at the playground, and my preschool-age son had questions. He wanted to know why Ana pronounced "like" as "Like-EE" and "skipped" as "skip-id."
"Why doesn't she speak English gooder?" – talk about the pot calling the kettle black. This opened the door for an important conversation. I asked my son how many languages he spoke (yep, just the one), and then explained to him that Ana spoke three – her native Portuguese, English, and a bit of Spanish too. We talked about how brave she was to move away from her family in Brazil to live with a family in America, and how practicing English every day would make her language skills even stronger.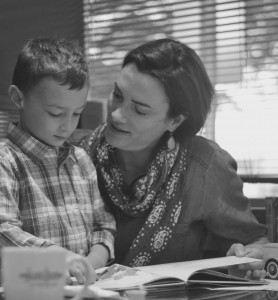 The importance of exposing your child to other languages really hit home that day. The language itself is part of it, sure, but broadening your child's multicultural horizons is really the name of the game. One of our most important jobs as parents is helping our children understand that there's a whole big world out there – full of different people, languages, and cultures.
Top 10 Tips for Introducing Your Family to a New Language:
Get creative – songs, finger plays, and games are all wonderful ways to introduce your little one a new language.
Take a look, it's in a book. Find a bilingual story time at your local library and ask the librarian about children's books in other languages.
It's a family affair – learn a new language WITH your child. Make it fun – quiz each other and play games in the new language.
Use screens smartly – find TV shows and movies in a second language.
There's an app for that – my au pairs love Duolingo (not a spokesperson, just a fan).
Back and forth – movies are great, apps are great, but ultimately, it's the conversation – and the hundreds of pieces of verbal feedback they provide – that strengthens our language skills.
Hang out with an expert. Find a native speaker – whether that's a caregiver for your child, a friend, or a tutor. Build regular time with them into your child's schedule.
More than words – bring other parts of the language into your home. Where in the world do they speak this language? What kind of foods do they eat there? Add them to the menu one night, and challenge the family to speak only in the learning language at dinner.
Cross-training – numbers are one of the first vocabulary sets that we learn in a new language. Use this to bring the language into a new subject. Have your little one practice basic math skills using the new language (Dos más dos es igual a cuatro).
Make believe! Set up a pretend airport or restaurant and have your little one ask for or provide customer service in the new language (Garcon!).
Here's hoping you and your little one are speaking a new language "gooder" very soon!
Robin Leon lives in Austin, Texas with her husband and son. Robin has a background in Early Childhood Education and currently works for Au Pair in America, helping au pairs and host families have a meaningful exchange experience. She loves books, international travel, and spending time with family, not necessarily in that order. Robin is also a contributor for Austin Mom's Blog.
Need support for your family?
Start Playing With Purpose
Learn how to purposefully and intentionally interact with your child during play and help them increase opportunities for speech and language development with our Playing with Purpose book!