Our Blog
The Inside Scoop on Speech Therapy & Language Development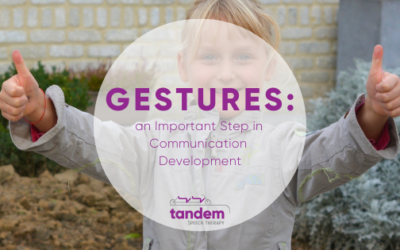 Communication is so much more than talking. So as a speech-language pathologist I think a lot about gestures. We define a gesture as an action, or movement of part of the body, especially the hands or head, used with the intention to communicate an idea or meaning.
read more
Start Playing With Purpose
Learn how to purposefully and intentionally interact with your child during play and help them increase opportunities for speech and language development with our Playing with Purpose eBook!